For many people, the third-largest Lithuanian city of Klaipeda is just a stop on the way to somewhere else along the coast – often Palanga or Nida, nearby resorts, the latter of which is found on the Curonian Spit – and I have to admit, the only reason I spent a night in Klaipeda was to take the ferry over to the Spit the next day.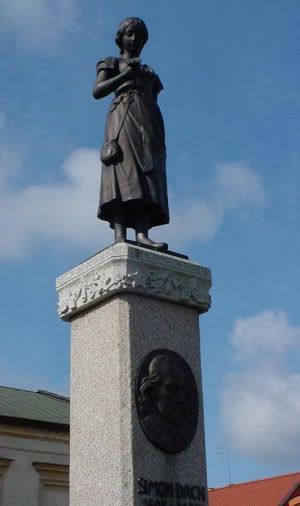 But Klaipeda is a sweet town in itself, and worthy of a stop. I made a walking tour of the town, following my guidebook, and found it a pretty place with surprising historical sights. Anyone who's learnt German in school might have sung the Ännchen von Tharau song, for example, and its writer, Simon Dach, was a resident of Klaipeda – and the town centre's Theatre Square has a statue of the little girl of the song. There are also plenty of photogenic buildings in various architectural styles, considering the town was first settled in 1252, and ruins of the Memel castle.
Compared to the more touristy Lithuanian capital, Vilnius, you are bound to get a different impression of Lithuania by stopping in Klaipeda – and I will definitely stay longer if I get back there some day.