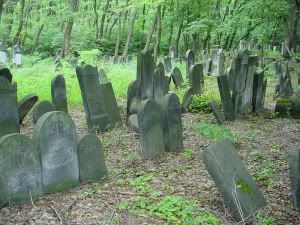 As Andy quite rightly recently mentioned, there's a lot that's worth seeing in Warsaw, and one place I found particularly moving and interesting is the Jewish Cemetery (it's on Okopowa Street). It's a huge place covering some 83 acres, and much of it is in disrepair, but that's partly what makes it interesting.
Being one of the largest Jewish cemeteries in Europe, and dating back to 1806, there is a lot of history to be found within its walls. It was part of the Jewish Ghetto during World War II, and although the Nazis didn't exactly destroy it, you can find monuments made from broken tombstones. There are also sad memorials to the children of the ghetto and some newer tombstones which relatives have installed to commemorate those who died in concentration camps.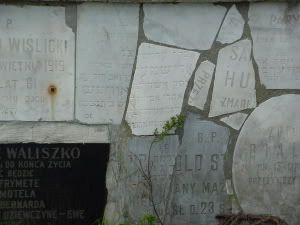 Checking out cemeteries may not be everybody's cup of tea while on holiday, but they are great places to learn about history and be reminded of past mistakes – and Warsaw's Jewish Cemetery is a place where it is easy to spend a few hours wandering about.
Click here for the lowest prices on Warsaw hotels
Tips for 25 Things to Do in Poland
Read our travel tips for what to do in Poland.