On my travels around Europe, I don't remember finding too many museums which were open until late in the evening, despite the fact that this can be a great time to do your sightseeing, especially in summer. In Amsterdam, the Anne Frank House in Amsterdam opens until 10.00pm every day in July and August, for example, and I arrived around 8.00pm happy to see almost no queue, because I'd changed my plans earlier in the day when I'd found a line of visitors snaking along the street.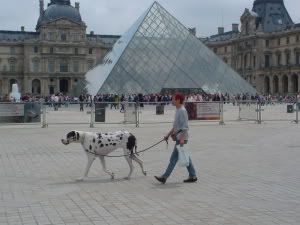 On Friday (July 24), the Vatican Museums – that includes the Sistine Chapel – are having an experimental late opening until 11.00pm, and if this proves successful they will look at adding more regular late openings. Other famous museums and galleries like the Louvre in Paris have some longer opening hours too – the Louvre opens until 10pm every Wednesday and Friday. I think it's a great way to be able to make the most of a short trip, or a way to enjoy a relaxing morning, even a siesta, and going out sightseeing in the cooler part of the day.
Of course, I'm sure other travellers prefer to wine and dine in the evenings rather than shuffle around a museum – but I'm curious as to how many of you agree with me. Would you like to see more museums and galleries in Europe including some later opening hours in their schedule?