With spring around the corner, my favourite gardens in Germany have sprung to mind – the Bluehendes Barock in the town of Ludwigsburg, just north of Stuttgart. This is a huge park including incredible gardens of all kinds, plus a fairy tale garden that any German kid from the area remembers visiting as a child.
Their 2009 season opens this week, on March 20. If you visit there are two main options – just visiting the gardens (including the fairy tale area) for €7.50, or going into the palace buildings there too, for a full price of €15 per adult. Personally, I've always found the gardens are more than enough to take in during a day, but perhaps if the weather's not so great you might want to try the palace buildings too. I adore the fairy tale park – especially since so many of the stories we hear as kids originated in Germany, it seems quite appropriate to see a German rendition of it.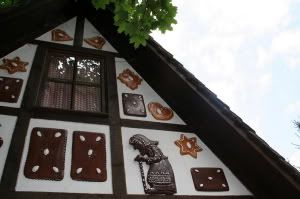 The park is open from 7.30am to 8.30pm once the season opens, and in 2009 the gardens will remain open until November 1; the opening season is similar each year but check their website to be sure.
Tips for What to Do in Germany
We've lots of travel tips for what to do in Germany.